Commercial & Industrial Services
To ensure that your commercial or industrial project commences on time and within budget, John P. Gallagher & Associates orchestrates a team of highly qualified professionals who can get the job done right.
Whether you require consultation regarding site selection, rezoning, site plan design and/or site plan approval, we have the expertise to perform all types of planning, design and development related tasks that are required for commercial and industrial type projects.
Some of our recent commercial & industrial developments include:
Questions, comments or you would like more information?
Email us or call (705) 789-5900
Residential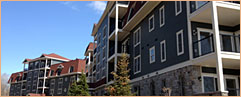 John P. Gallagher & Associates provides planning, land use development and design services for a wide variety of.....
Read more